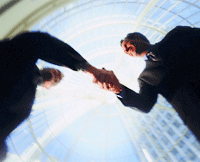 Ningbo Chang-Ching Die Castng Co.,Ltd.founded in 1997, is a Taiwan-funded enterprises. It specializes in aluminum alloy die -casting and processing of goods.
Its processing machinery and equipment are advanced, complete, with strong production capacity, and are equipped with 1600T,800T, 700T,550T,500T,350T,280T,250T,150T die-casting machines with vacuum casting technology. Follow-processing machinery includes imported CNC computer lathes, processing centers, sand blasting machine, putmotor, milling, drilling and so on. At the same time for product quality comtrol and asurance,The company has Spectro,3D coordinate,Projector and so on,such as testing equipment and instrumentation, which can meet different requirements and the production of different types of products.
The company has won the affirmation of many famous international companies with its quality products, efficient services,reasonable price and timely delivery. To ensure the efficient functioning of enterprises and to meet the needs of customers,the company in 1999 passed the ISO9002 quality management system certification, completed in 2002 ISO9002 quality management system certification,completed in 2002 ISO9001:2000 Quality Management System certification for version.And then with its comtinuous development and improvement,it got the completion of ISO9001:2008 Quality Management System for the version in 2008.
In order to ensure the legitimate rights and interests of workers and maintain a good and continuing operation of the enterprise, and also in order to build a harmonious society and reflect their own sense of social responsibility and sense of mission, the company set up trade unios in December 2005. In March 2007 the company set up a sustainable development group.And in 2008 it passed the ISO14001:2004 Environmental Management System certification. Also secured certification of TS16949 in 2011.
The company upholds the principle of being down-to-earth and the principle of conservation with one step at a time. It lives up to customers'expectation with best quality,service and good credit, and wins the customers'high degree of trust and evaluation. SINCERELY WELCOME people of insight at home and abroad to contribute the prosperity of our company with valuable advice and suggestions.